What key features make Beaver Builder the leader of the page-builder pack when it comes to turnkey websites? Read on to find out.
It truly is the era of the page-builders in the world of WordPress. Visual drag-and-drop plugins like Beaver Builder, Elementor, and Divi fight for dominance under the ever-looming cloud of the new Gutenberg project.
There are plenty of great side-by-side comparisons and reviews of page builders out there, such as those by Chirs Lema, WPBeginner and Pippin. But here at Turnkey Websites Blueprint, we're looking for a different spin. How effective are these plugins in a multisite environment?  And how well do they fit the requirements of an ideal turnkey plugin?
Alas, I couldn't find such a review. Luckily, I was up for the task!
Instead of writing a post comparing all the different possible options (let's face it, I'm busy, and a little bit lazy) I'd like to talk about why I think Beaver Builder is the ideal plugin for my turnkey WaaS solution. 
I've tried a handful of them, and Beaver Builder comes out on top.
Beaver What?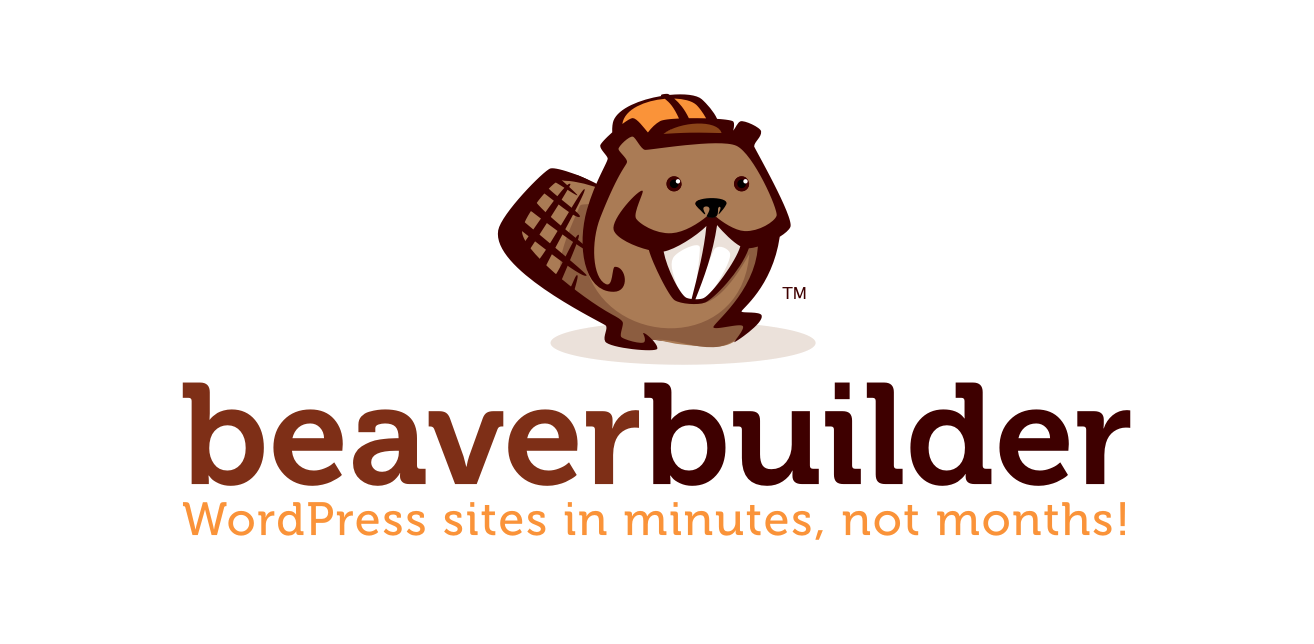 Before I dive into the virtues of this plugin-from-heaven, I should first introduce you to it.  Beaver Builder is a drag-and-drop page builder plugin for WordPress that first came on the scene in late 2014 and has quickly grown to be a favorite among WordPress professionals.
Created by three talented fellas from California, the vibe of BB is friendly, helpful and inviting. That vibe permeates everything about it, including it's uber-helpful and HUGE Facebook Community.
I started using it on projects after seeing it recommended so often by other web developers and designers, and quickly fell in love. I had been burned by a couple other page builders in the past and was pleasantly surprised by the BB experience.
Then it quickly became apparent that Beaver Builder would be a perfect fit for my turnkey websites system.
Simplicity and Ease of Use
The thing about Beaver Builder that I fell in love with right away is how easy it is to start using.  It's fairly intuitive right off the bat, with only a few basic UI rules to understand.
Some of the simple things I like about the BB interface:
The builder screen is not bogged down with a lot of ancillary tool bars.
There is only one "interface" (not different front-end and back-end views).
It's truly WYSIWYG, as changes you make are shown exactly as they will appear on the website.
These are important aspects to keep in mind for the sake of your users. You want your customers to have an easy, intuitive experience building a website. Not only will it make their experience more enjoyable, but it will reduce the burden on you to create tutorials and field support requests.
Multisite Compatiblity
We're all about turnkey websites here, so of course we want our plugins to work well with WordPress Multisite. But more importantly, we want our page builder plugins to have specific controls for multisite.
The Agency Package of Beaver Builder comes with everything you need to manage the plugin for all sub-sites. You can hide or remove certain modules, make custom templates available, and set default settings across your entire network.  And BB keeps that simplicity and ease-of-use throughout the settings menus, so it's easy to figure out what to do and how to do it.
Developer Friendliness
While we know the plugin is very easy to use on the surface, the insides are also very easy to use (relatively speaking) from a development standpoint.
Not only does Beaver Builder have great documentation for developers, but its Facebook community is full of smart folks willing to help.
I don't call myself a developer (I can build PHP templates in WordPress and hack my way through basic functionality), but I was able to create my own custom module in Beaver Builder with a minimal learning curve.  That means even if you aren't comfortable in code, you can hire almost any WordPress developer and they'd be comfortable messing around in BB.
This customization is crucial if you want to create a truly unique experience for your users.
This also leads to a lot of third-party add-ons available for Bever Builder, like Ultimate Add-ons and Power Pack.
White Label Features
White labeling is, far and away, the most important feature that BB brings to the table. This feature allows me to totally remove all aspects of Beaver Builder branding (which is VERY minimal to begin with) and replace it with my own branding.
What's more, I can replace all of Beaver Builder's help links with links to my own support portal, which addresses one of my key concerns when choosing a plugin for use with turnkey websites: sending a customer off to third-party support.
It's really a simple thing when you think about it, but I haven't found many other page-builder plugins that give you this kind of flexibility.
C'mon, it can't be that good…can it?
I hate spending an entire article singing the praises of a product, it makes me feel like a paid shill or that I'm somehow in bed with Beaver Builder.* But the reality is I don't know anyone on the Beaver Builder crew and I just really appreciate their product and what it does for my turnkey clients.
Are there things I don't like about it? Sure. The overall design of the builder is a bit clunky and feels a couple years behind the core WordPress interface. Also, because it's front-end only, I've run in to issues with URL consistency. For example, if a customer is logging into the original unmapped URL of their website dashboard and then attempts to launch the builder (which gets redirected to the mapped URL), that breaks the connection and the builder doesn't launch.  That is a rare case and a simple FAQ article takes care of navigating my customers through the fix.
But other than that I'm hard-pressed to find things to be critical of.
There is a free version of Beaver Builder available in the plugin repository, so I say you give that a spin on a development site and see how you like it. If you think it'll be an easy win for your turnkey customers, I recommend you purchase the agency license so you can take advantage of multisite and white label configuration options.
I'm open to hearing what others are using as a page builder for their WaaS. Feel free to chime in on the comments below and let me know if there's another one you prefer. Or have you too seen the BB light?
*Full disclosure, I am using affiliate links in this article. That means if you think BB is as great as I do, and you purchase after clicking a link here, you'll basically be buying me a few coffees, which is much appreciated! But that in no way is affecting my willingness to recommend them.  I think most of the other page builders have affiliate programs as well, so that's not a deciding factor at all.